Case Study
Keynote
Building the Cloud Native Telco – How Orange's CTO is Driving Network Transformation
A comprehensive introduction to the Cloud Native Telco concept, and how it is being pioneered by visionaries like Laurent Leboucher, Group CTO for Orange.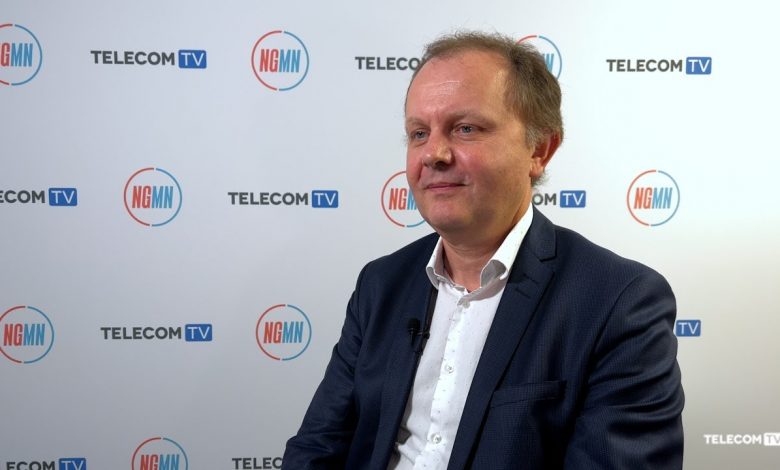 As the TMF writes in this interview with Laurent Leboucher, Group CTO for Orange, they are seeking to apply a Cloud Native approach to their core network infrastructure.
In 2020 CIO Thierry Souche set the scene, saying that the Only Way is Cloud Native.
Laurent is extending the work he began for the IT systems of Orange, where he applied a Cloud DevOps model to transform their business systems and is now leveraging that learning to similarly modernize their core network.
Orange is testing how its vision will work in practice on Pikeo, an experimental, fully cloudified 5G standalone network, where they are developing network functions as microservices deployed in cloud infrastructure in containers orchestrated by Kubernetes, with the access network based on Open RAN principles and technologies.
In his TelecomTV interview Laurent describes the type of product innovations that a software-driven network is enabling for Orange, such as 'Standalone 5G', where "network slicing" prioritizes certain slices to cover critical uses or specific needs and offer different levels of quality and security.
He says they will also leverage their Cloud Native capability and AI to better automate their network operations, using CI/CD DevOps practices.
At 3m:15s he is asked about network disaggregation and he says this is a key path to utilizing Cloud Native applications, allowing them to introduce more innovation as different network building blocks are split so that new industry players can provide these services. They have already begun to disaggregate some functions like L2 switches and IP routers, and are deploying Cloud Native 5G networking and are starting with OpenRAN.
Commoditizing the Telco Cloud
From 7m:18s Laurent describes what he believes the keynote strategic goal for the Telco cloud industry should be.
While the industry is on the journey to adopt Cloud Native they are still doing so in silos – Vendors bring them virtualized network functions but each requires a slightly different flavour of Cloud infrastructure, meaning they would end up with multiple islands of small Cloud platforms to implement them.
Instead what is needed is an end-to-end homogeneous Telco cloud offering, one that is commoditized across the entire industry not just designed for single operators like Orange.